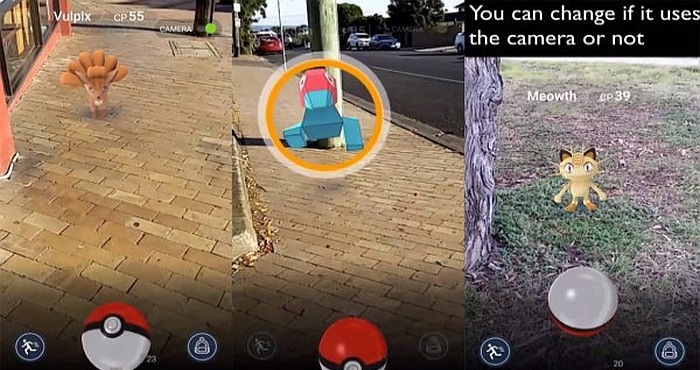 People who don't love playing smartphone games will surely find playing Pokemon Go app an overrated gaming app. But there are many who love this app for fun and full-time refreshment. This game involves moving from one place to another and is a kind of good exercise while playing.
There are still many other advantages of playing this game, Let us see some of them.
Helping kids and Young people
As per reports from a reputed hospital, Michigan children's hospital, the hospital staff is using this game in order to motivate kids and young patients who involve in physical activities and learn to socialize while playing this game with each other.
Doing the Physical activity in the hospital is rather a boring activity and most of the patients avoid doing it as per J.J. Bouchard, a well-known digital media manager working at the same Hospital in Mich. Kids are really excited at playing this game so they don't mind doing physical exercise.
This Hospital provides safe landmarks around the hospital area that allow the kids and patients to track Pokemon and catch those using guidelines of how to play.                                                                  
Give a chance to explore the city
As per Daniel Jameson, a well-known Digital Assistant Editor wrote in one of his articles that catching Pidgeys and Squirtles is a fun and a nostalgic blast along with finding many other cool, innovative sculptures and traditional monuments across the New York City. This reality-based Pokemon game is an augmented version including Pokéstops that showcase places such as the grave of famous Alexander Hamilton, Isamu Noguchi's Red Cube, and many other places have given an appropriate knowledge base to the frequent travelers.
This game is being used by different Tourism agencies and tourist guides as well. 
Learn to protect animals like Dogs
Animal shelters like The Muncie Animal Shelter in Indiana gave players a chance to take a free walk with the adoptable dog while they hunt for the Pokémon. As per the shelter representative, the huge response was received from the community members and around four dogs were adopted by different players while "Pokémon Go walking" game. For example, A local resident walked with a black Labrador for free twice and later adopted it. This whole process is natural and children feel a natural bonding with the dogs.
This game is unique as it brings positive results to the players.